Your Guide To Sydney Symphony Under the Stars
Back to
Stories
January 18, 2021
Words
Plan your night out at The Cresent, Parramatta Park
The elevator pitch
10,000 or so people picnicking in the park whilst Benjamin Northey conducts the Sydney Symphony Orchestra through a program of well-loved orchestral music from the Western canon, popular film scores and – new for this year – Vietnamese and Chinese classics to celebrate the Lunar New Year.

It's a rare opportunity to see world-class musicians for zero dollars, and a delightful way to catch up with friends and family. Also, fireworks! Don't forget to download our digital Daybill here.


Where

The Crescent, Parramatta Park
Pitt Street & Macquarie Street
Parramatta


When
Saturday 21 January from 8pm


Duration:
90 Minutes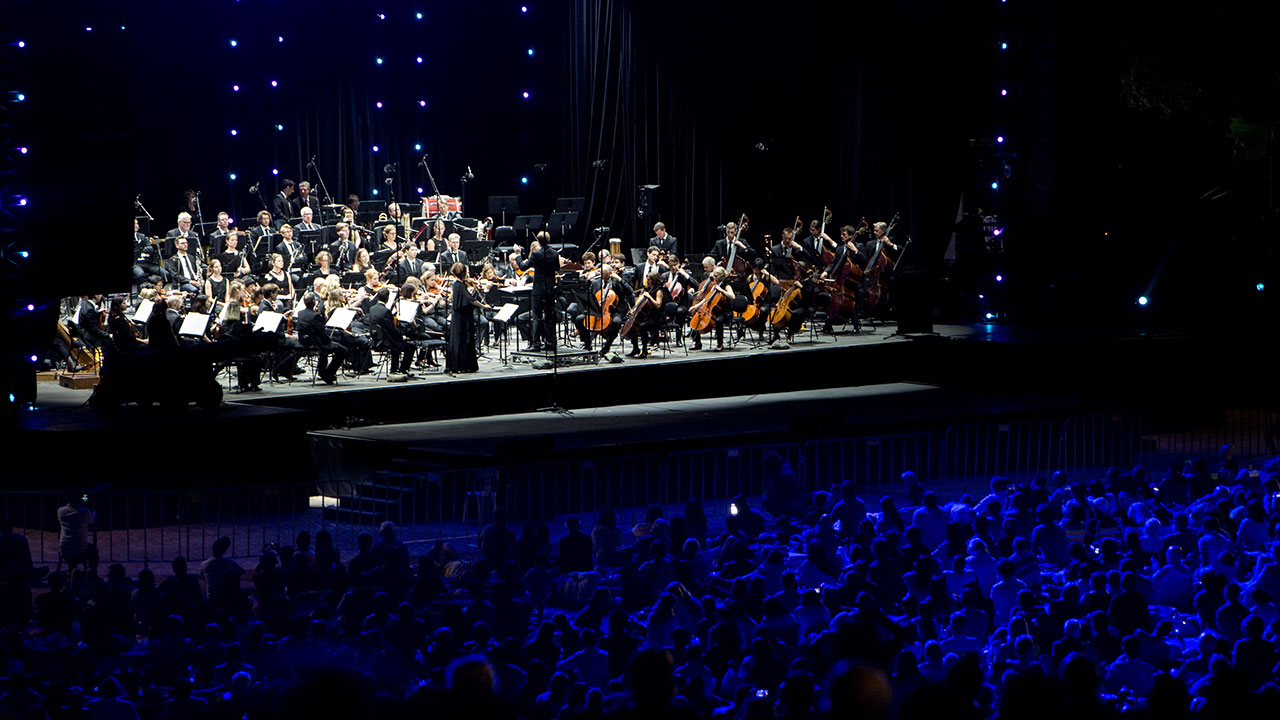 What you'll hear


Li Huanzhi
Spring Festival Overture
Tan Dun
Concerto for String Orchestra & Pipa (Or Zheng)
Choi Sungwan
Arirang Fantasy
Trinh Cong Son / arr Jaakko Kuusisto
Circle of Unity
(Interval)
John Powell
How to Train Your Dragon Suite
Claude Debussy
Clair de Lune
Igor Stravinsky
The Firebird Suite (1919 version)
How to get there
Sydney Symphony Under the Stars takes place at The Crescent, Parramatta Park, an outdoor event space formed around a bend of Parramatta River creating a natural amphitheatre.

Information on how to get to there by car or public transport can be found here.

If you are driving, the best place to park are the public parking stations on Hunter Street. Parramatta Park will be closed to car traffic from 3.00pm, including the car park onsite.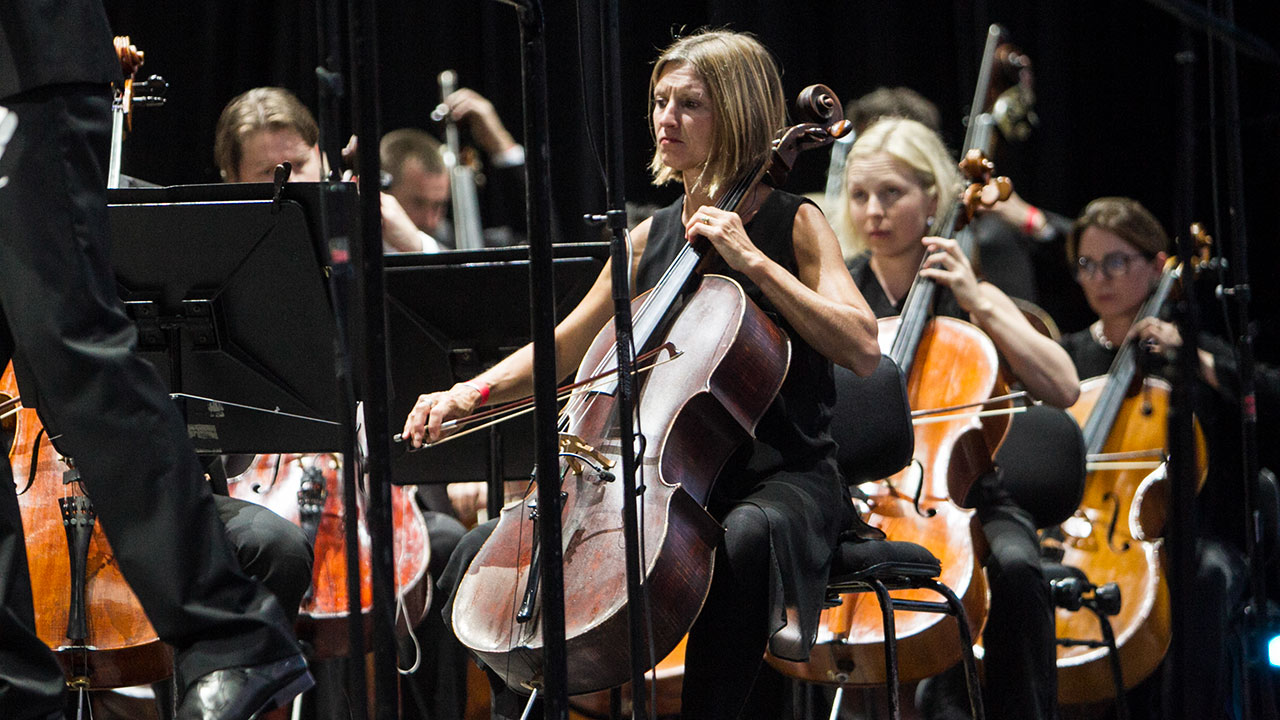 When to arrive

Whenever you please, but coming early is always recommend to ensure you can find space for your crew, and settle into the evening a little before the music starts. The performance begins at 8pm, and the food trucks are open from 5pm.


What to bring

There is no seating provided, so bring whatever it is you need to be comfortable on the grass for an evening: picnic blankets, beanbags, low-level folding chairs are welcome, but no upright camping chairs please – keep those bums near the ground so your neighbour can see too.

You are also welcome to bring your own food and drink, including alcohol. Drinking cups must not be made of glass.

Short of a blizzard or sharknado, Sydney Symphony Under the Stars is likely to go ahead in all weather. So come prepared with rain jackets and warm clothing. Umbrellas are allowed; tents are not.


Food and drink
Catering trucks will crank into gear from 5pm, with both food and drinks available.


Tell us about it
We love to see you loving it. Share pics and vids of your evening on socials using the hashtags #sydfest #parrapark and #sydneysymphonyunderthestars

Go one step further and share your feedback to win! Parramatta Park's short survey will only take a few minutes and you'll go into the draw to win a $200 voucher to Misc, an exciting new restaurant in the area.

Complete the survey.