Your guide to week two of Sydney Festival
Back to
Stories
January 11, 2023
Words
Opening week is in the bag, but there's so very much more to go.
Opening week is in the bag, but there's so very much more to go.

You've had a couple of days off from the culture chase, but you're ready to dive back in.

To help you plan your festival, we break down each week with suggested schedules – action-packed but highly achievable – which aim to provide inspiration and guidance to plot your path through this exciting month.

And remember – the following is curated, not comprehensive.

For a full list of events head to sydneyfestival.org.au/explore


Wednesday 11th of January
AFTERNOON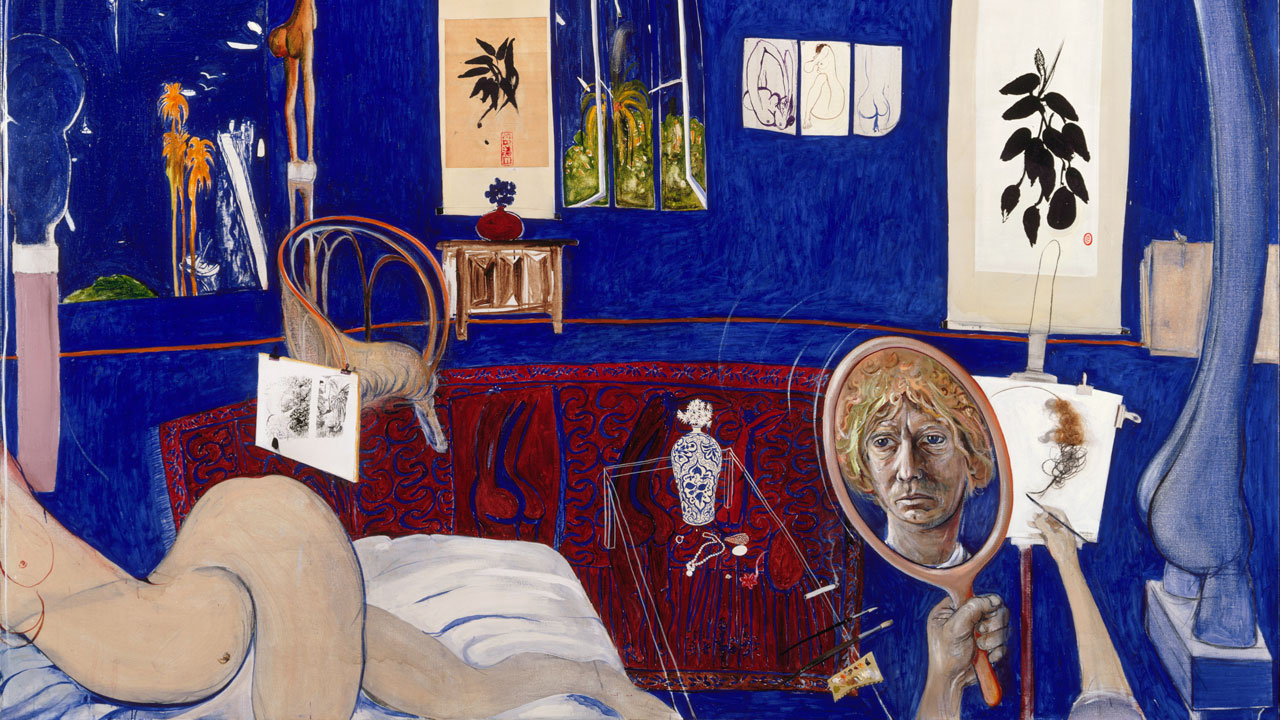 Nestled in Surry Hills is a beautiful display of the multi award-winning Australian artist,
Brett Whiteley
. Wander through self-portraits, bathroom scenes, music influences and more at Brett Whiteley: Eternity is Now.
When: 10am-4pm
Where: Brett Whiteley Studios, Surry Hills
Cost: Free
EVENING


The no-clues title of James Thierrée's latest work of surreal theatrical imagination barely scratches the surface of what you will see.
ROOM
is the most ambitious work yet from the Swiss-born auteur and his Compagnie du Hanneton; a sprawling, magical, restless collision of dance, mime, acrobatics, music and jaw-dropping stage effects.
When: 11-25 January
Where: Roslyn Packer Theatre
Cost: From $79 + BF


---
Thursday 12th of January
LUNCHTIME
It's cabaret day! Start yourself off with a moving lunchtime concert of
Prinnie Stevens in Lady Sings the Blues
, featuring songs of soul and struggle from the greatest female vocalists in history, like Aretha Franklin, Billie Holiday and Beyonce.
When: 1pm
Where: Wharf 1 Theatre, Walsh Bay
Cost: From $69+BF

AFTERNOON
There's more cabaret to come, so stick around.
Fill the gap with the blockbuster
Frida Kahlo: Life of an Icon
experience, just down the road at The Cutaway. This exhibition is the largest and most interactive of its kind, and has already received stellar reviews from Sydney Morning Herald and more.
When: 10am-8pm
Where: The Cutaway, Barangaroo
Cost: From $39+BF

EVENING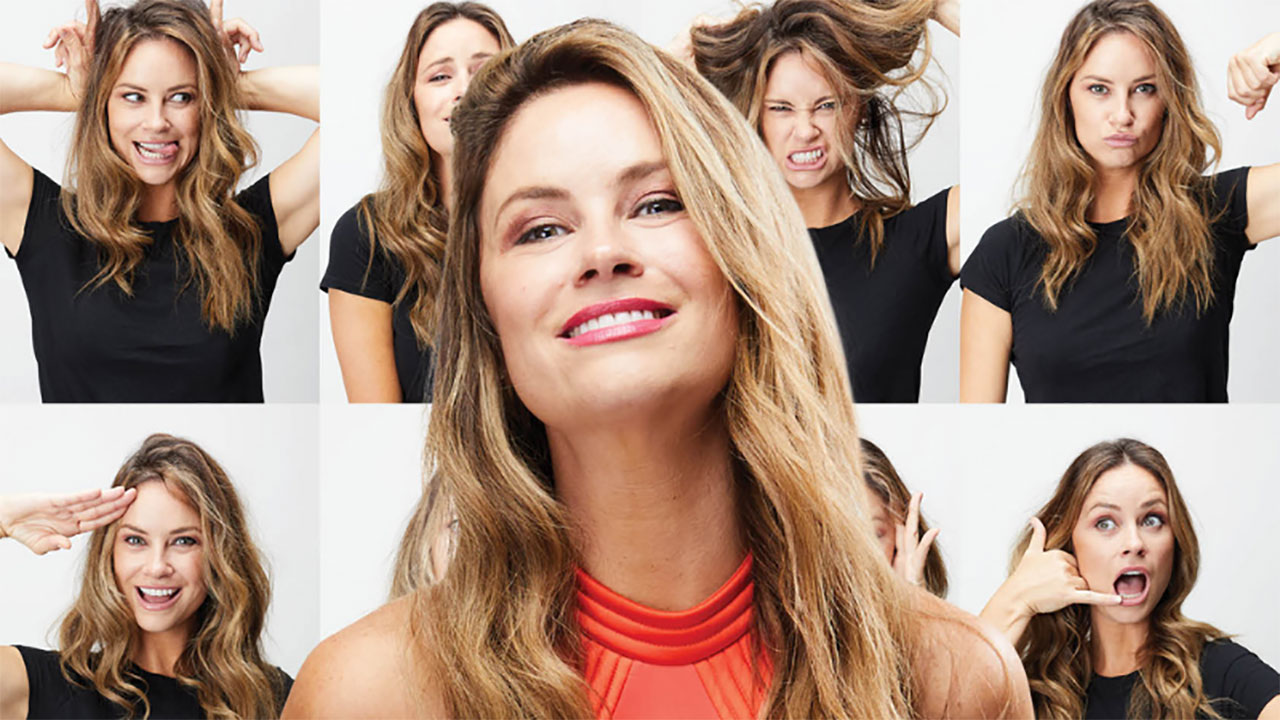 Back to Wharf 1 for the next instalment of fantastic cabaret. This time it's a more light-hearted peek into the inner workings of the music theatre industry, guts and all, with the talented
Christie Whelan Browne
in
Show People
.
When: 7.30pm
Where: Wharf 1 Theatre, Walsh Bay
Cost: From $69+BF
---
Friday 13th of January
ALL DAY / NIGHT
If you haven't already, now is a great time to swing by
Jenny Kee: The Aunties
at South Eveleigh or
Cupid's Koi Garden
in Tumbalong Park to enjoy some beautiful inflatable art installations at no cost. These quirky, larger than life beings are bringing colour and playfulness to Sydney streets, and well worth a visit.
When: 24/7
Where: South Eveleigh and Darling Harbour
Cost: Free

EVENING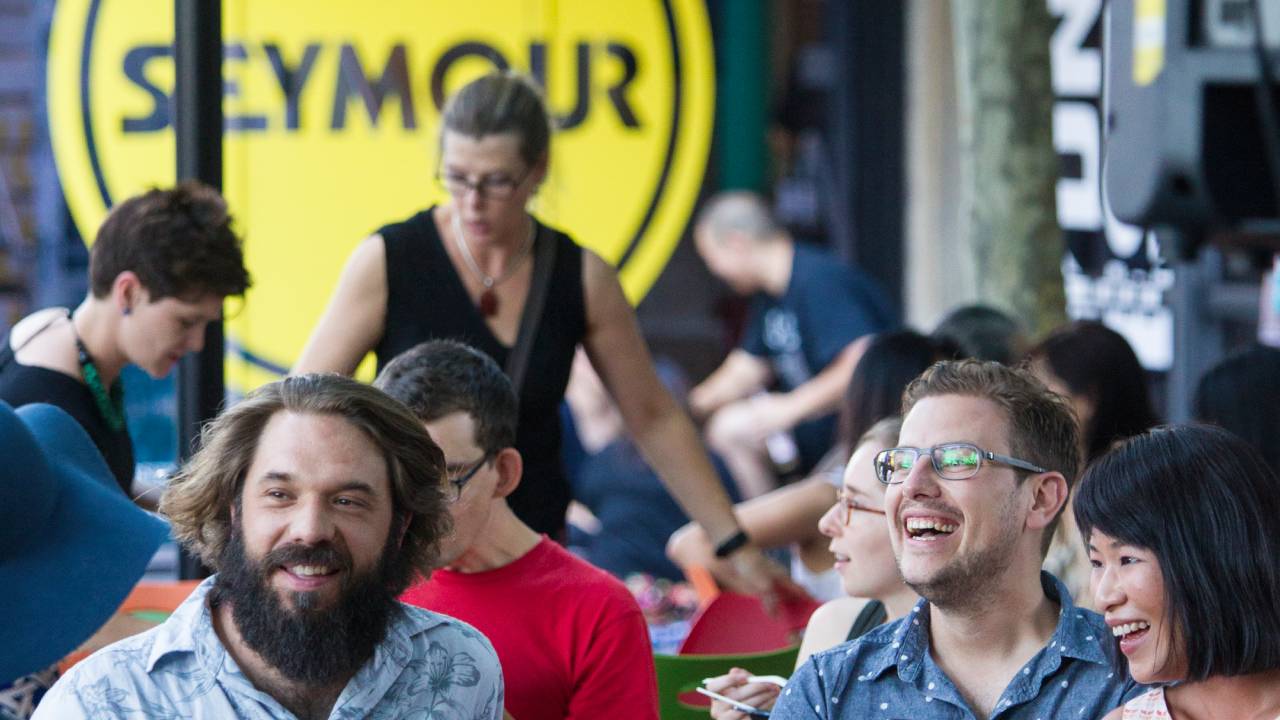 Head to the
Seymour Centre courtyard
for a very festive evening set up of live music, food and drink trucks, festoon lighting and games. Lisa Caruso and Kim Yang will be bringing their beautiful music to the outdoor stage, as you fuel up for a rowdy time at
Werk It
...
When: 6-9pm
Where: Seymour Centre Courtyard, Chippendale
Cost: Free

NIGHT
Once you're fed, watered and feeling a little festive, it's time for the 9pm performance of
Werk It,
an acrobatic comedy romp stacked with flips, tricks and 90s dance floor bangers. Circus, comedy, Spice Girls, spandex... this performance has it all.
When: 9pm
Where: Seymour Centre, Chippendale
Cost: From $30+BF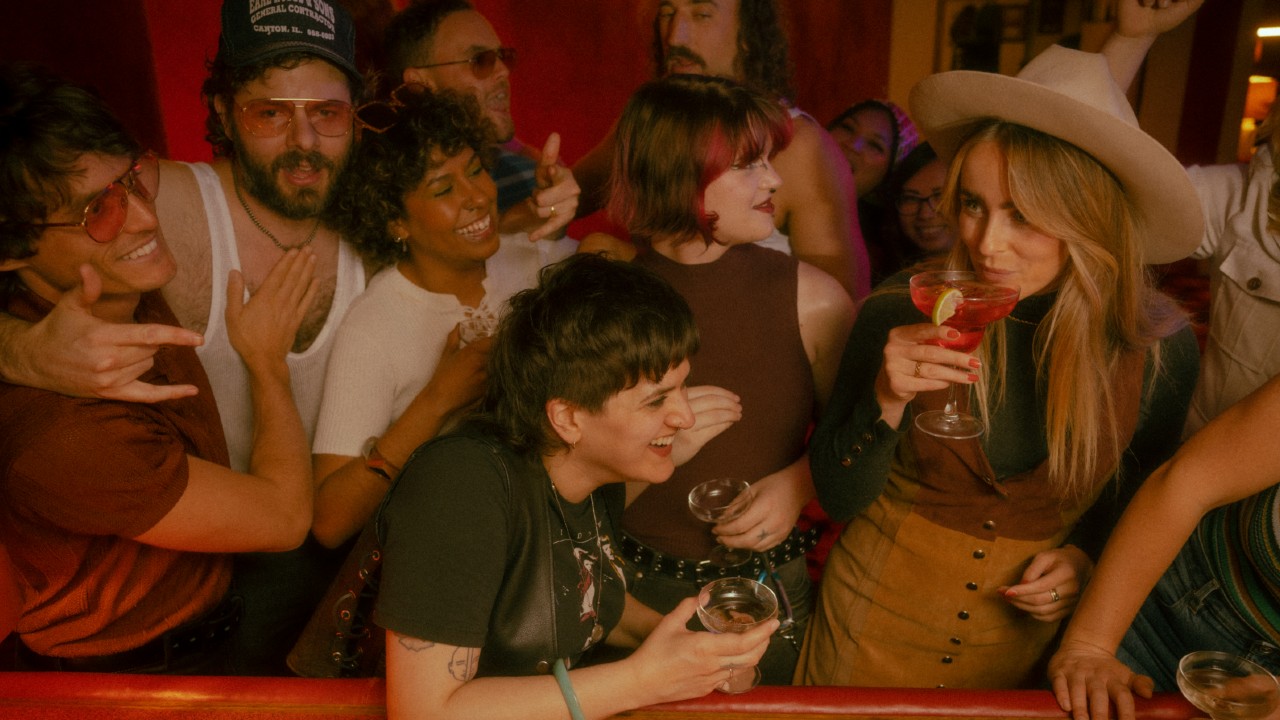 There's absolutely no way you'll be ready for bed after all that excitement, so after
Werk It
wraps up, take the short trip into the CBD to enjoy
The Weary Traveller After Party
. From 10pm until midnight you can enjoy free entry, DJs and drinks at the best basement bar in town.
When: 10pm-midnight
Where: The Weary Traveller at the CTA Building, Martin Place
Cost: Free
---
Saturday 14th of January
LUNCHTIME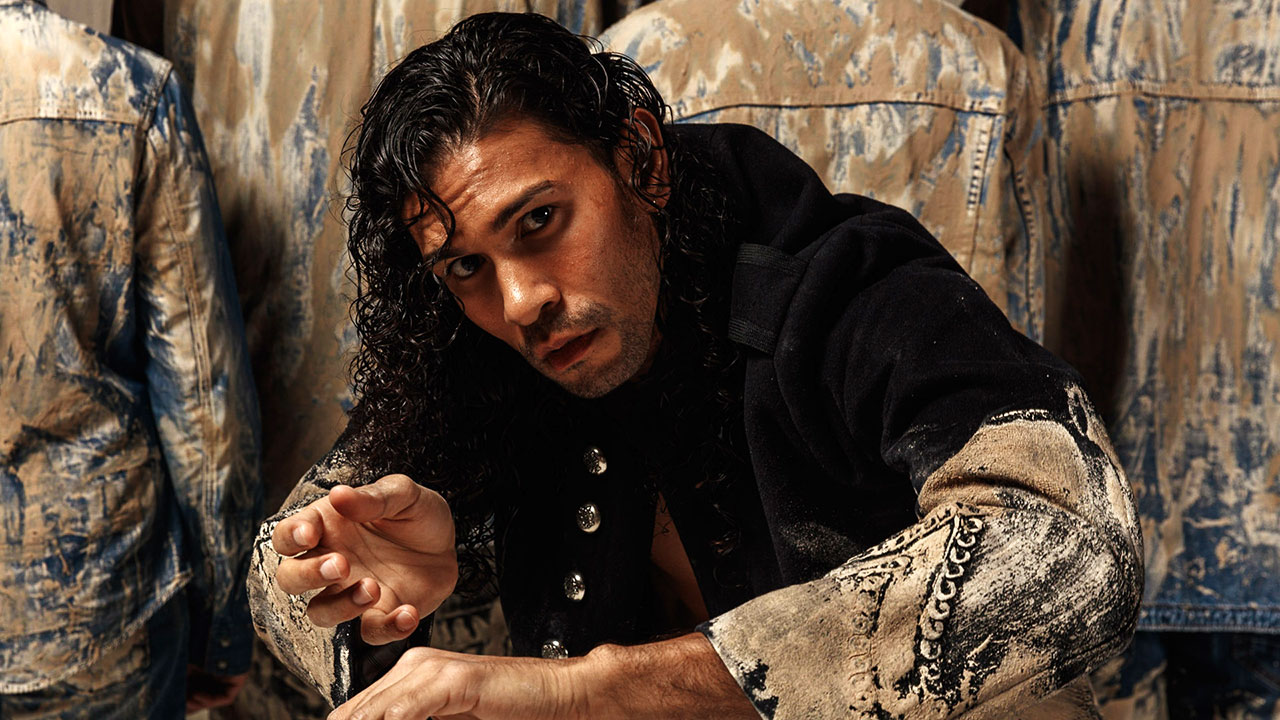 It's a big day for dance at Carriageworks this Saturday. Start off with a lunchtime performance of
Tracker
, where Wiradjuri director-choreographer Daniel Riley evokes an immensely powerful and personal story of his Great-Great Uncle, Alec "Tracker" Riley.
When: 1pm
Where: Carriageworks, Eveleigh
Cost: From $39+BF

AFTERNOON / EVENING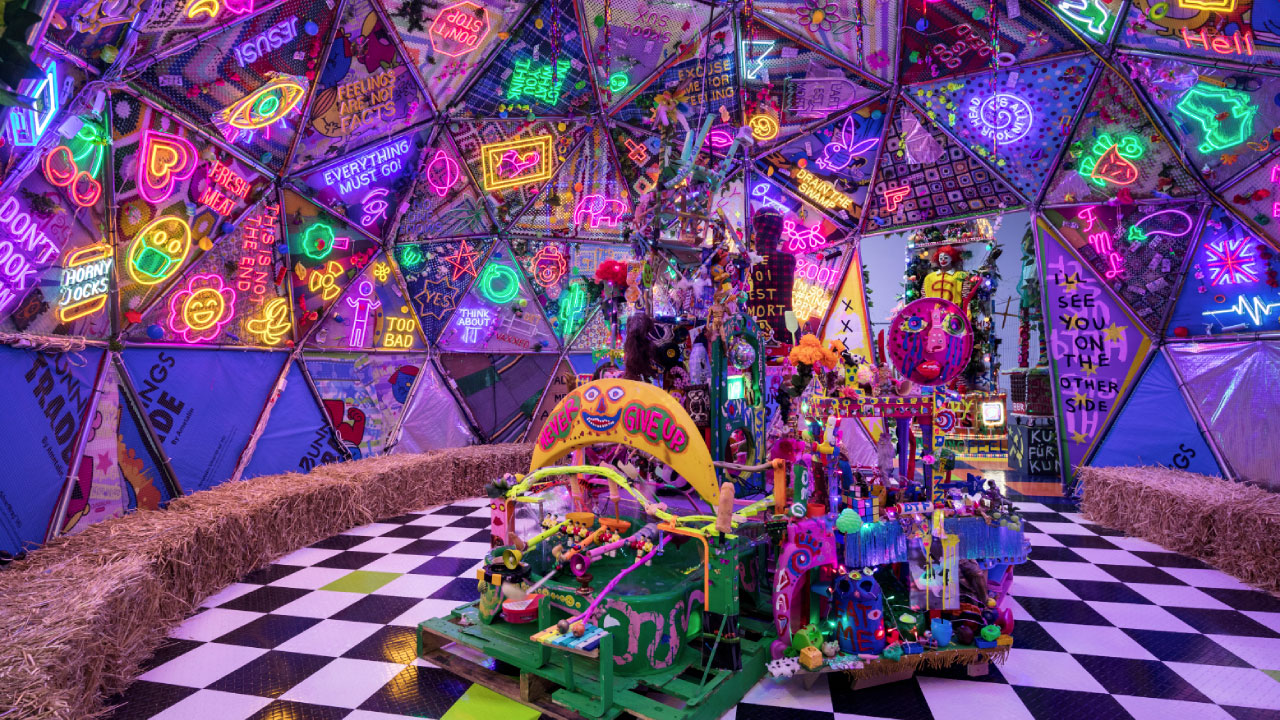 Whilst at Carriageworks, don't miss the opportunity to see three incredible art exhibitions, from
The Huxleys
,
Thea Anamara Perkins
and
Paul Yore
. You'll have worked up an appetite by now, so take advantage of our nearby Festival Feasts by grabbing a bespoke Sydney Festival menu deal at
Lucky Kwong
or
Brewdog South Eveleigh
.

NIGHT
Close your night out with another dance work, this time the explosive tattoo to optimism that is
Manifesto
, featuring nine dancers and nine drummers on nine drumkits. Lively, loud and deliciously unpredictable, this is a stellar new work from Stephanie Lake Company.
When: 8.30pm
Where: Carriageworks, Eveleigh
Cost: From $39+BF
---
Sunday 15th of January
LUNCHTIME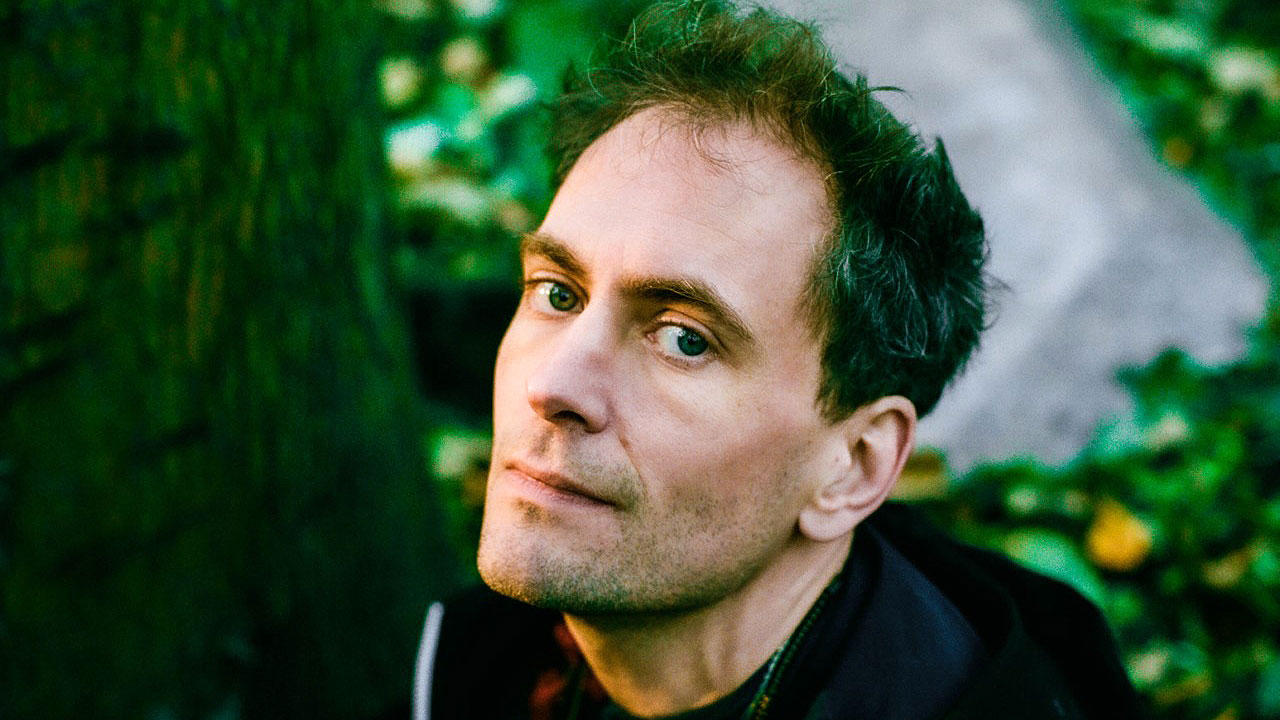 Alabaster DePLume's poetic soundscape
In Chamber
is waiting for you in the safe room of an art deco hotel. This unique experience is now running every day until the end of the festival on the 29th. At only 20 minutes, it's the perfect opportunity to add some warmth and stillness to your busy weekend.
When: 10am to 11pm
Cost: $29+BF
Where: Kimpton Margot Sydney, CBD

AFTERNOON
Abstract b-boy Rauf "RubberLegz" Yasit and contemporary dancer Brigel Gjoka (ex-Forsythe Company dancer) combine in the highly original dance work,
Neighbours
. Watch their bodies converse and intertwine across an unforgettable hour at the Sydney Opera House. Or if dance isn't your bag the talented pianist, composer and singer Lisa Moore will be pouring her heart out nearby at The Neilson in
Show Your Heart
at 5pm.
When: 4pm
Cost: From $39+BF
Where: Sydney Opera House, Bennelong Point

EVENING
Round the week off with a bit of razzle-dazzle magic-making from the finest in the craft, when Tokyo's best present
Maho Magic Bar
. It's an engrossing experience in a vibey neon pop-up bar that is sure to bring a smile to your face.
When: 7.15pm
Where: Tumbalong Park, Darling Harbour
Cost: From $77+BF