Resilience and Recovery
Back to
Stories
April 23, 2019
Audio
What role can the arts play in healing intergenerational trauma for First Nations communities?
Colonisation continues to have an impact on First Nations communities. To explore the role of the arts in supporting the healing process, we presented Resilience and Recovery, a UTS Big Thinking Forum that took place on 19 January for #sydfest 2019.

Moderated by Professor Larissa Behrendt, the forum featured a distinguished panel of leading Indigenous artists and academics including Man With The Iron Neck playwright Ursula Yovich, Associate Professor Gawain Bodkin Andrews, Scott Avery and Alison Whittaker.
Resilience and Recovery was recorded for the ABC's Speaking Out program, and you can listen to the recording here: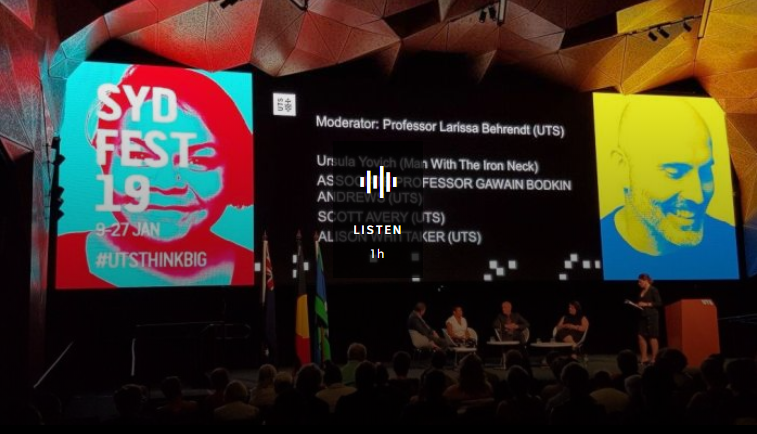 To learn more about each panelist, download the Resilience and Recovery event programs below.

READ AND DOWNLOAD THE PROGRAM HERE (PDF)
DOWNLOAD THE ACCESSIBLE PROGRAM HERE (WORD LARGE FORMAT)
READ THE PROGRAM ON ISSUU HERE