The artists behind our 2023 branding
Back to
Stories
November 17, 2022
Words
This year, we're proud to have collaborated with some incredible Australian artists in the development of our 2023 branding.
This year, we're proud to have collaborated with some incredible Australian artists in the development of our 2023 branding.

With our design partner Re (M&C Saatchi Group) leading the creative charge, we worked closely with the chosen artists to create a fresh interpretation of their work which was true to their artistic principles and personalities, and a nod to some of the most exciting parts of Sydney in summer. We think the results are a pretty good time.


Jenny Kee
Re's Mitch Viney x Jenny Kee x Sydney Festival
A veritable trifle of Sydney symbols and Australiana, our leading brand collaboration is an interpretation of the iconic Unioz Stripe design by beloved Sydney artist
Jenny Kee
. From Bondi to the Bridge, in bright, bold colours and patterns, when it comes to a Sydney summer, Jenny knows more is more.
In translating this 2D artwork into 3D, Re's
Mitch Viney
wanted to convey the essence of the original through its movement. Animation dials up expression, referencing the Rubik's cube and treating the canvas like a constantly changing puzzle.
Globally renowned yet determinedly local, as a Bondi-born and raised artist Jenny Kee has helped shape Australia's visual identity, drawing inspiration from the country around her – be it koalas, opals or the Opera House itself –and fiercely championing the protection of its environment.
Her designs have appeared on fabrics, paper, ceramics and canvas for over 40 years, featuring everywhere from the Victoria & Albert Museum, London, to Italian Vogue to the Sydney 2000 Olympic Games.
In the 1970s Jenny opened her famous frock salon, Flamingo Park, in Sydney's Strand Arcade, and together with designer Linda Jackson gave Australian fashion an internationally coveted personality.
Among her many accolades, Jenny was awarded an AO in the Queens's Birthday Honours of 2018 for distinguished service to the Australian fashion industry and contributions to the environment and conservation.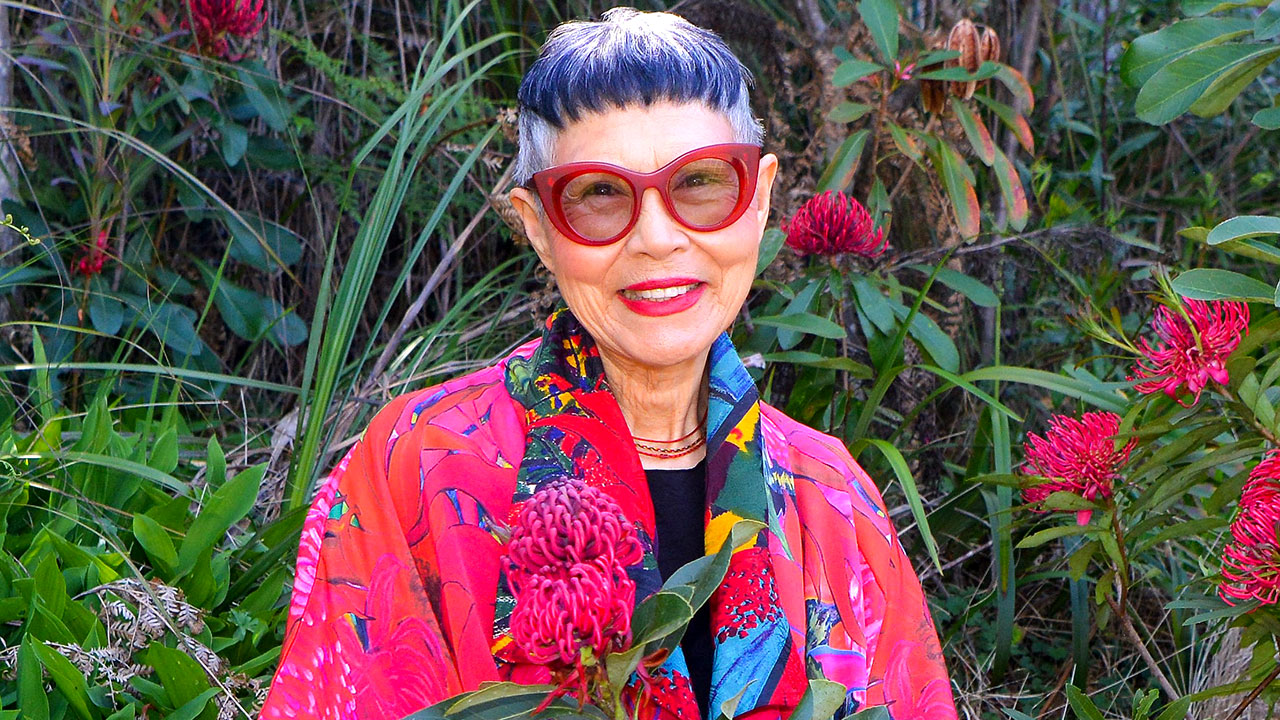 Jenny Kee at home, photo by Brigitte Grant



The Huxleys
Re's Mitch Viney x The Huxleys x Sydney Festival

A patchwork piñata of glitter, confetti and the cosmically costumed artists themselves, this brand collaboration is steeped in the excessive essence of
The Huxleys
. With its materiality, distinct movement and playfulness, it's not only true to their unmissable performance style, but also captures everything we love about a big night out.
Will and Garrett Huxley are the performance and visual artists behind The Huxleys, a visual assault of sparkle, surrealism and the absurd. Be it photography, film, performance art or those explosively eccentric costumes, The Huxleys' work emerges from the glittering queer wonderland of their imaginations to bring festive glamour, magic and escapism to everyday life.
The Huxleys first drew attention during the early years of the MONA FOMA and Dark Mofo festivals in Tasmania, and since 2014 have appeared in exhibitions and events across Australia, and in London, Berlin, Moscow and Hong Kong.
The Huxleys photographs are included in the permanent collections of the National Portrait Gallery, Canberra; HOTA, Gold Coast; The Besen Foundation, Melbourne and the Pictures Collection at the State Library of Victoria.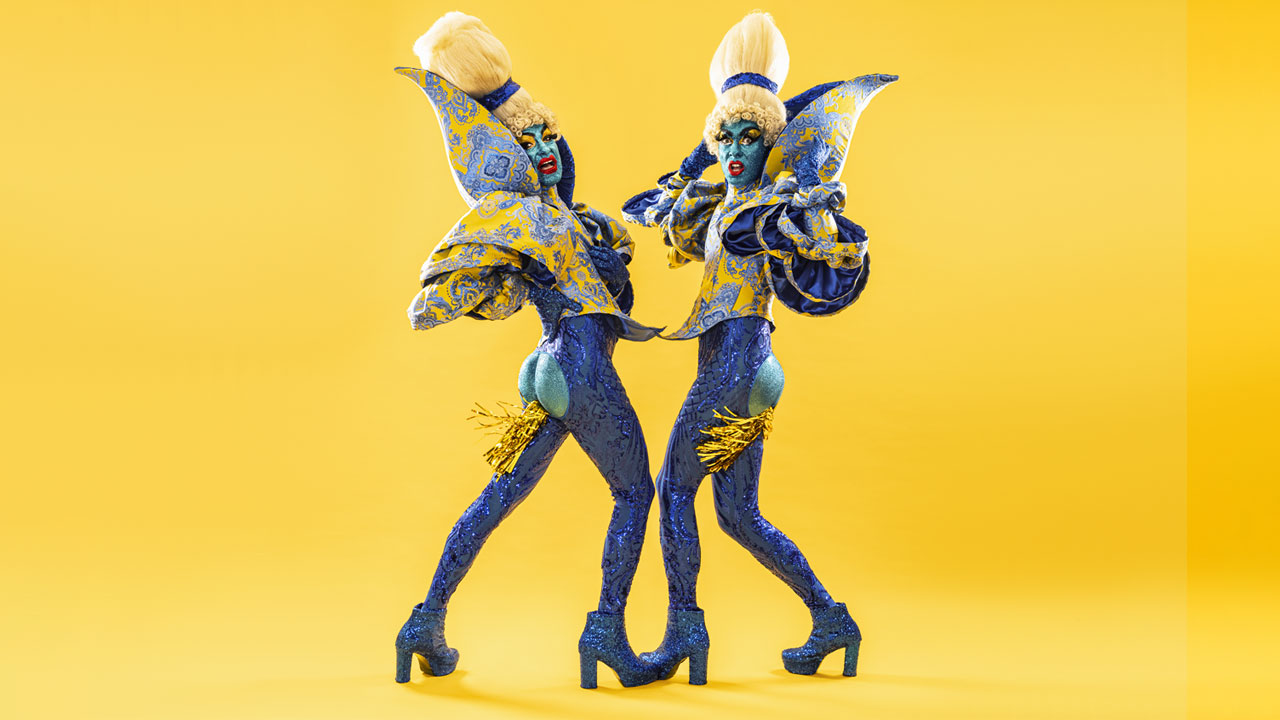 The Huxleys, Leigh, 2022, Giclee archival print
Re
Re's Tristan Miller x Sydney Festival
This adorable coastal scene was cooked up from scratch by Re's in house designer
Tristan Miller
. The wiggling crabs and colourful, pulsating coral speak to sunny days by the sea, boundless imagination and our incredible natural environment.
Re is an award-winning brand-led design and experience agency with offices in Sydney, Melbourne, London, New York, Stockholm and Dubai.
The company has been a Festival partner since 2021, when the team launched a full redesign of our branding to help usher in a new creative era for Sydney Festival under the stewardship of Festival Director Olivia Ansell.